Since it came out in 2017, the Nintendo Switch has been a big hit, and now there are a lot of great games that can be played on the go.
When Nintendo showed off the Switch, people were, at the very least, excited, but also careful. After the Wii U had a rough start and didn't sell as well as Nintendo had hoped, this could have been another disappointing try at something new. But, as everyone knows now, the Nintendo Switch quickly became one of the most famous consoles and still rules the market.
The simple trait of being able to play at home on the TV or anywhere else was something that everyone loved, so more and more games made their way to the hybrid console. These are the best Nintendo Switch games of all time. They include ports, remasters, and a lot of new games.
Pokemon: Let's Go Pikachu & Let's Go Evee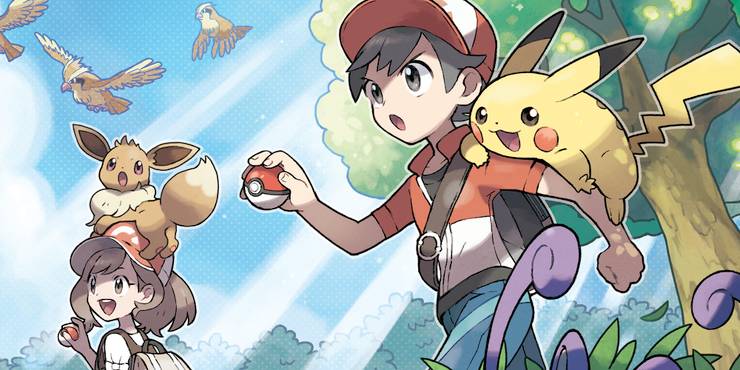 There are a few Pokemon games for the Nintendo Switch. Scarlet & Violet is the newest main series game. But because of technology problems and the fact that many fans are unhappy, the best games on Switch are still the Let's Go games.
As remakes of old Pokemon games, these two games are a great place to start if you've never played one before. They're also a great way to get a taste of how Pokemon games used to be, but with a modern twist.
Super Mario 3D World + Bowser's Fury
Super Mario 3D World came to the Nintendo Switch in 2021. It was a port of the popular platform game for the Wii U. This game took the classic Mario gameplay and put it in a 3D setting, which made for some fun and difficult levels. This was a great game to bring over from the Wii U because it could be played with other people and had many different worlds.
But the Switch version also came out with the Bowser's Fury update. This game is pretty much its own thing. It has its own story and a slightly different way of playing, so even people who played the first 3D World will find something new here. Even if you're not a big Mario fan, this Switch game is simple and fun to play.
Stardew Valley
Stardew Valley was always going to come to platforms after it was a huge hit on PC when it came out in 2016. We didn't know at the time, though, that the perfect system would come out just a year later.
Stardew Valley is one of the most famous farming and life-simulation games. It has cute, pixelated graphics that show your new life in a quiet town, if you don't already know that. Take care of your farm, talk to the people in town, make friends, start a family, and find out what the Valley is hiding. You have to play it, and the Switch is the best way to do so.
Fire Emblem: Three Houses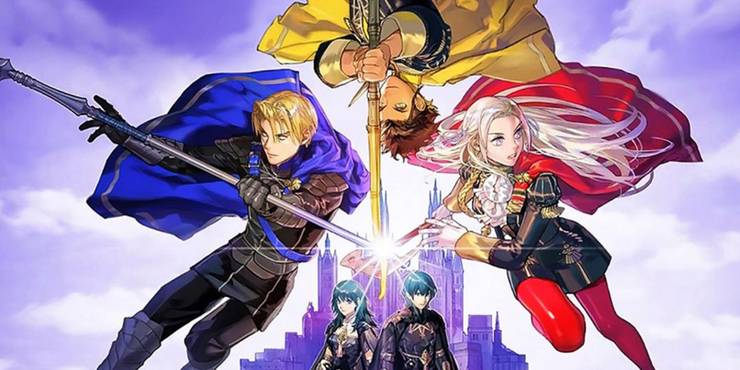 Fans of the Fire Emblem series were excited to see what the first game on Nintendo Switch would be like, and Fire Emblem: Three Houses did not disappoint. Even though it broke from some of the series' norms, it was still very much a part of the series, and the gripping story made it fun to watch from battle to battle.
You play the part of Byleth, who is a professor at the school. You use tactics to lead your troops and keep your job as a professor. The game changes a lot as you play it, and whether you're interested in strategy, life simulation, or the story, you won't be sorry you gave it a try.
Metroid Dread
People couldn't wait for another great series to come to Nintendo Switch. In Metroid Dread, Samus's story kept going as she got stuck on a strange planet again, but this time there were some very dangerous people after her.
As you go deeper into this planet's centre, you'll learn more than you expected and find out some secrets about what happened. With the fear-inducing EMMI robots going after you, you must do whatever it takes to get out alive.
Monster Hunter Rise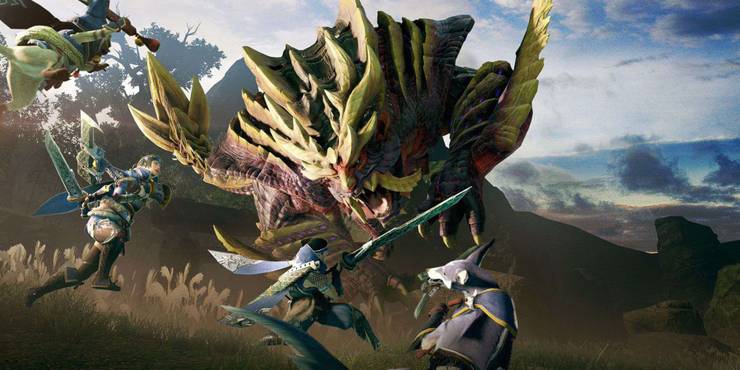 Monster Hunter Rise started out on the Nintendo Switch in 2021, but is now available on all major devices. Fans liked this game because it added popular new features to the series, like the Wirebugs for moving around.
With the Sunbreak DLC, this already big game got even bigger, making it one of the best games on the system. It may be a bit of a niche or seem hard to get into, but there's no better time to give it a try than now, when there's a great and busy online community of people fighting together.
Metroid Prime: Remastered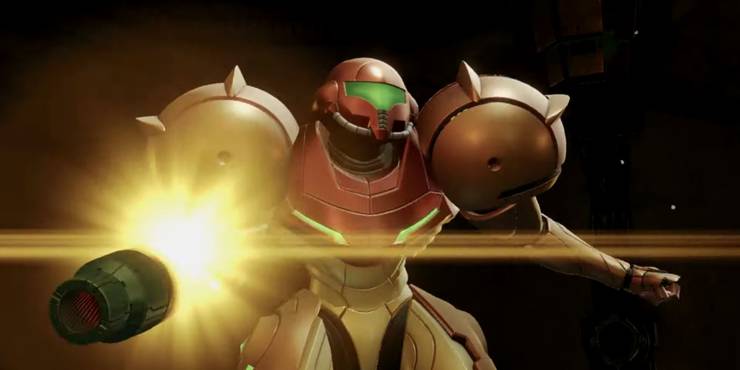 Metroid Prime, the second Metroid game on this list, is the series' alter ego. Instead of 2D action, it's a first-person shooter journey. It was a huge hit when it came out for the GameCube, and its success led to a trio of games.
With this update, the game looks and plays better than ever, and it quickly became one of the best-rated games for the Nintendo Switch. Even if you haven't played any of these games before or have only played Metroid Dread, this is a great game that you won't regret buying.
Super Smash Bros. Ultimate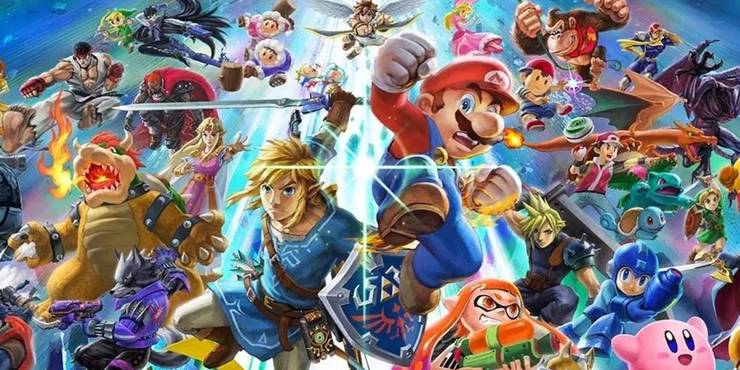 Super Smash Bros. fans are crazy about the game, so when Super Smash Bros. Ultimate came out in 2018, they loved it. This game had the most characters we had ever seen in one place, and they were all part of a story mode that you could play through.
With extra DLC fighters from other titles and later even more DLC fighters, the game kept getting better and better until it was the best Super Smash Bros. game ever. So many old and new fans got into this one, and it will keep growing for a long time. This is a great choice if you like fighting games or want something to play with friends.
Mario Kart 8 Deluxe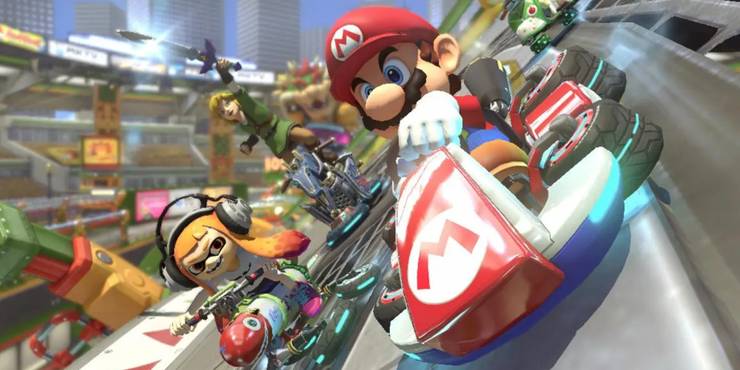 Mario Kart will always be loved by people all over the world, so moving it from the Wii U to the Nintendo Switch with Mario Kart 8 Deluxe was a plan that could never fail. Because there are so many tracks and characters to choose from, this game is often the centre of attention at parties, where families and friends meet for a grand prix before arguing and laughing.
Since the game came out, it has also gotten the Booster Course Pass DLC, which adds new tracks from past Mario Kart games that have been remastered. Even if you've already played the game on the Wii U, this gives you a new reason to keep playing it.
Super Mario Odyssey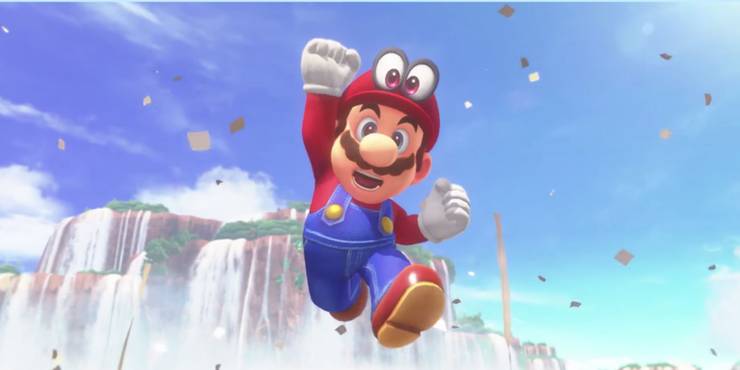 Mario has been on this list a few times now, and since he is Nintendo's mascot, you would expect to see him a lot on the system. But so far, Super Mario Odyssey is the best Mario game on Switch. It is the latest big 3D Mario shooter that fans can get lost in as they collect coins and moons.
Odyssey was made as a symbolic follow-up to Super Mario 64. Its goal was to be the next step in this kind of game, and it does that in so many ways. Even though it won't make people feel as nostalgic as 64 did, it's still one of the best games for Nintendo Switch.
Animal Crossing: New Horizons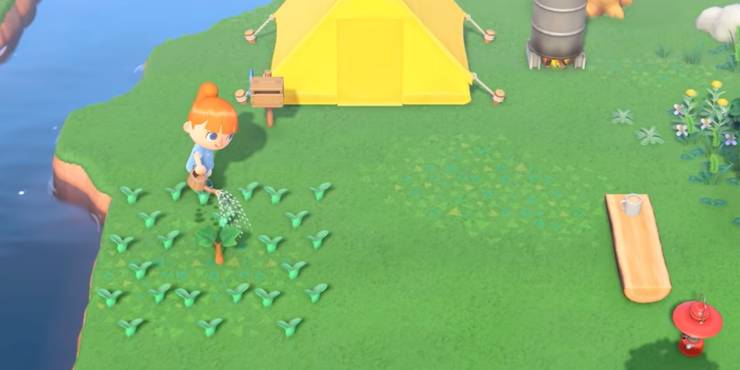 Even when things are going well, Animal Crossing is a story that keeps fans hooked for a long time. But when Animal Crossing: New Horizons came out in 2020, people from all over the world went to the game to share this little piece of paradise and hang out. It was a beautiful thing to see.
Even now, when so much has been added and there is even downloadable content to play with, New Horizons is a game that everyone with a Nintendo Switch should have. Happy Wheels game is the perfect way to relax at home or on the go, whether you want to spend hours and hours taking care of your town or just want to check in every now and then to go fishing.
The Legend Of Zelda: Breath Of The Wild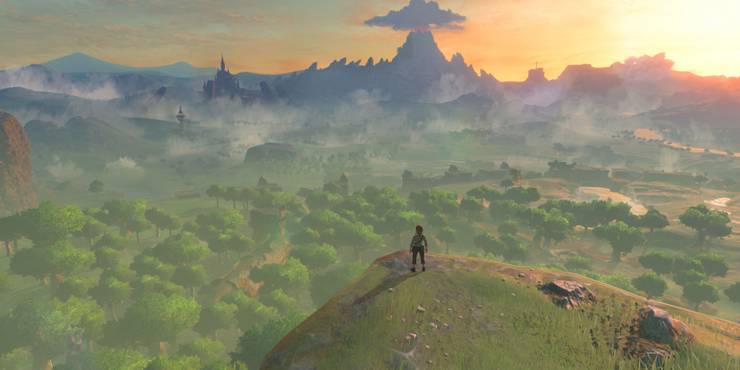 The Legend of Zelda: Breath of the Wild was a game that many people had been waiting for for a long time. It came out in 2017 along with the platform. The game was originally made for the Wii U, but it was delayed and changed many times before it finally came out with Nintendo's newest system. It goes without saying that it did very well.
Breath of the Wild is considered to be one of the best video games of all time. It changed the way people thought about open-world games and set the stage for games to come. It is still the best game to play on Nintendo Switch because it has a big world, lots of secrets to find, and a fun way to play with physics.
The Legend Of Zelda: Tears Of The Kingdom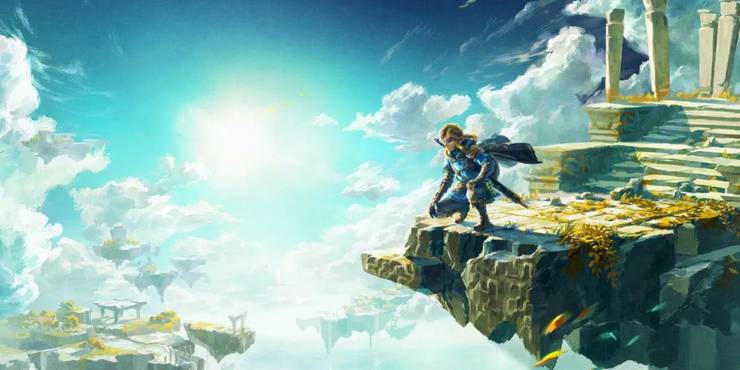 The Legend of Zelda: Tears of the Kingdom is the long-awaited sequel to Breath of the Wild. It took the idea from Breath of the Wild and made it even bigger and better. Even though it uses the same map, so a lot of it will be less strange and more familiar, it has enough new things to make everything feel like a new experience.
Build things you could never have imagined, soar through the air and dive deep into the ground, and use your new skills as you get ready to find and kill Ganondorf, the Demon King, who has returned. Tears of the Kingdom is the best game on Nintendo Switch because it has a great story, unique skills to play with, and a gaming loop that fans already love.